Comic Justice
well, I really must tell you that it made a new man out of
me
.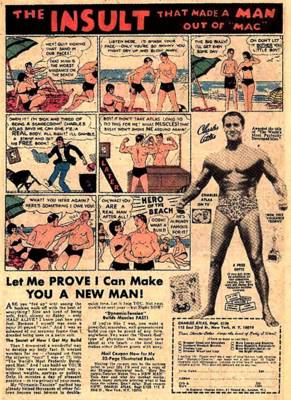 (click photo for larger view)
Also available
here
is the glow in the dark "kiss me" necktie, LIVE sea monkeys (infinitely preferable to the
other
sea monkeys), and hitler heads. WHO could resist? i mean, really! they just don't make comicbook adverts the way they used to. i remember saving up pennies to send away for some of those magic tricks from the
"abracadabra magic shop"
. what. a. thrill.
posted by kimberley at 2:47 PM
3 comments